Project Summary
The refurbishment of two life expired teaching accommodation blocks at Farnborough College of Technology to create modern, 21st Century teaching spaces enabled with digital technology and vibrant, inspiring interior design. Works also included vital upgrades to building infrastructure including renewal of roofs, rooflights and plant. The refurbishment of the buildings provides the College with future-ready accommodation and is in response to the EM3 LEP agenda to enhance digital skills of learners and provide learners with skills across a number of industries and business sectors, maximising the use of technology as learners prepare for life after education in the workplace. The project was joint funded by EM3 LEP.
Key Details
Creation of an Emerging Technologies Centre, delivering enhanced training accommodation for the College to deliver a modern training regime to students across varying curriculum areas, maximising the use of digital skills, such as Engineering, Media and ICT.
The works were undertaken in 2 phases, with N Block refurbished first between February 2019 and April 2019, before J Block was refurbished. Together the works are part of a £3.75M scheme jointly funded by the College and EM3 LEP.
Works included the overlay of the existing, failing roof and renewal of leaking rooflights, renewal of existing plant including enhanced sustainable features such as LED Lighting and efficient air handling plant.
The works were delivered on a fast-track programme, with the College giving up accommodation in the hart of the Farnbourough Campus for the works to be undertaken during term time and through the 2019 summer recess.
Fusion Services: PM & QS
Design: Bond Bryan Architects, MG Partnership (M&E)
Construction Value: £1.7M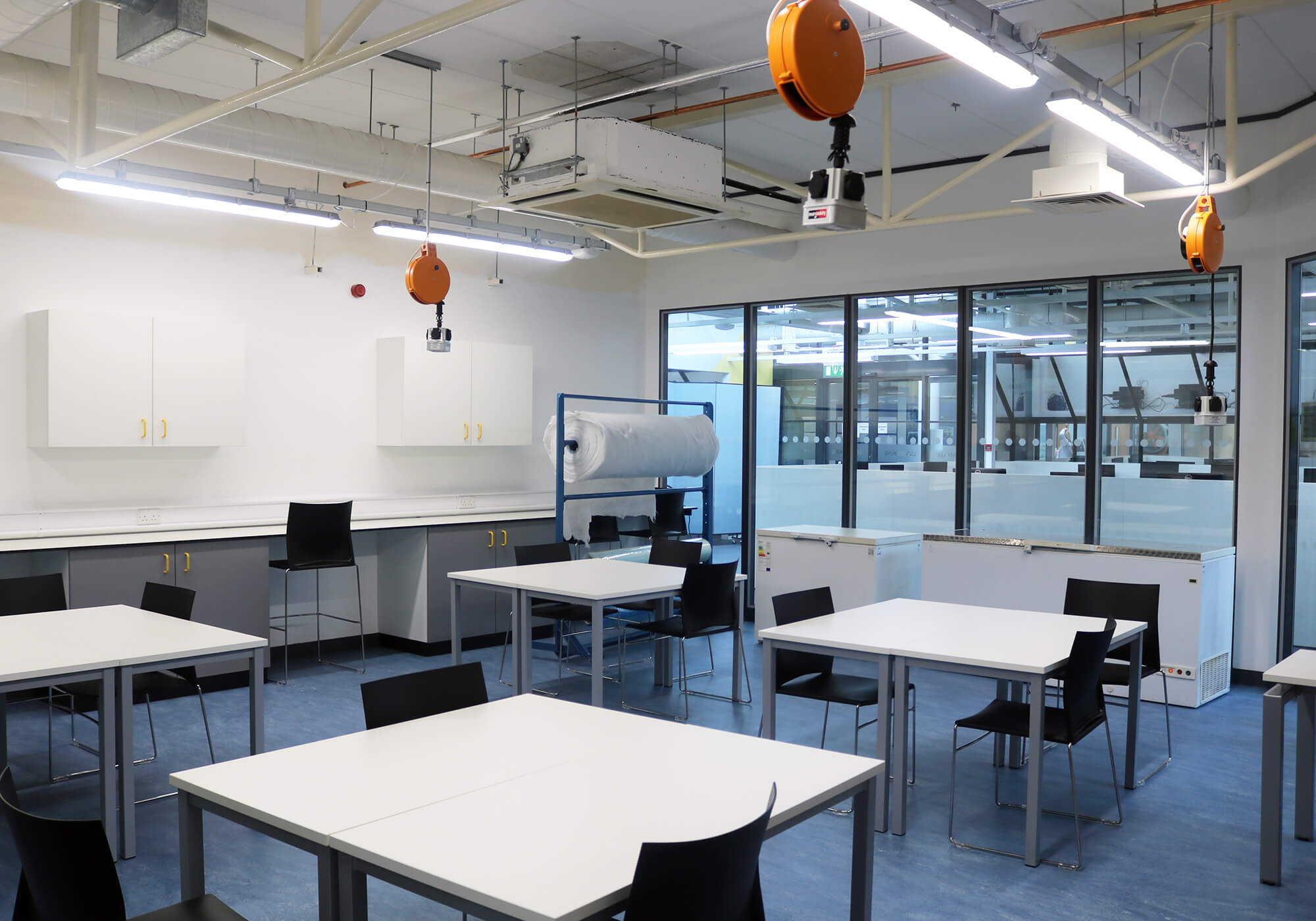 ---