Project Summary
Being the country's leading Health Care Trust and an entrance that serves over 20 000 people daily, the main entrance project was a high profile scheme that proved to be logistically very challenging. The original brief was clear and simple; replace the doors and improve the reception arrangements whilst the entrance remained in operation 24/7. The project was completed over a 9 month period and involved a temporary entrance tunnel being constructed whilst construction work was carried out.
Finance Strategy
The project funds came from a s106 agreement contribution from The Shard development.
Project Challenges
Planning and delivering construction around the existing entrance remained in operation.
Logistically demanding project that required daily attention and monitoring.
Liasing and managing expectations taking into account special deliveries, ambulances, disabled members of the public and critical care patients.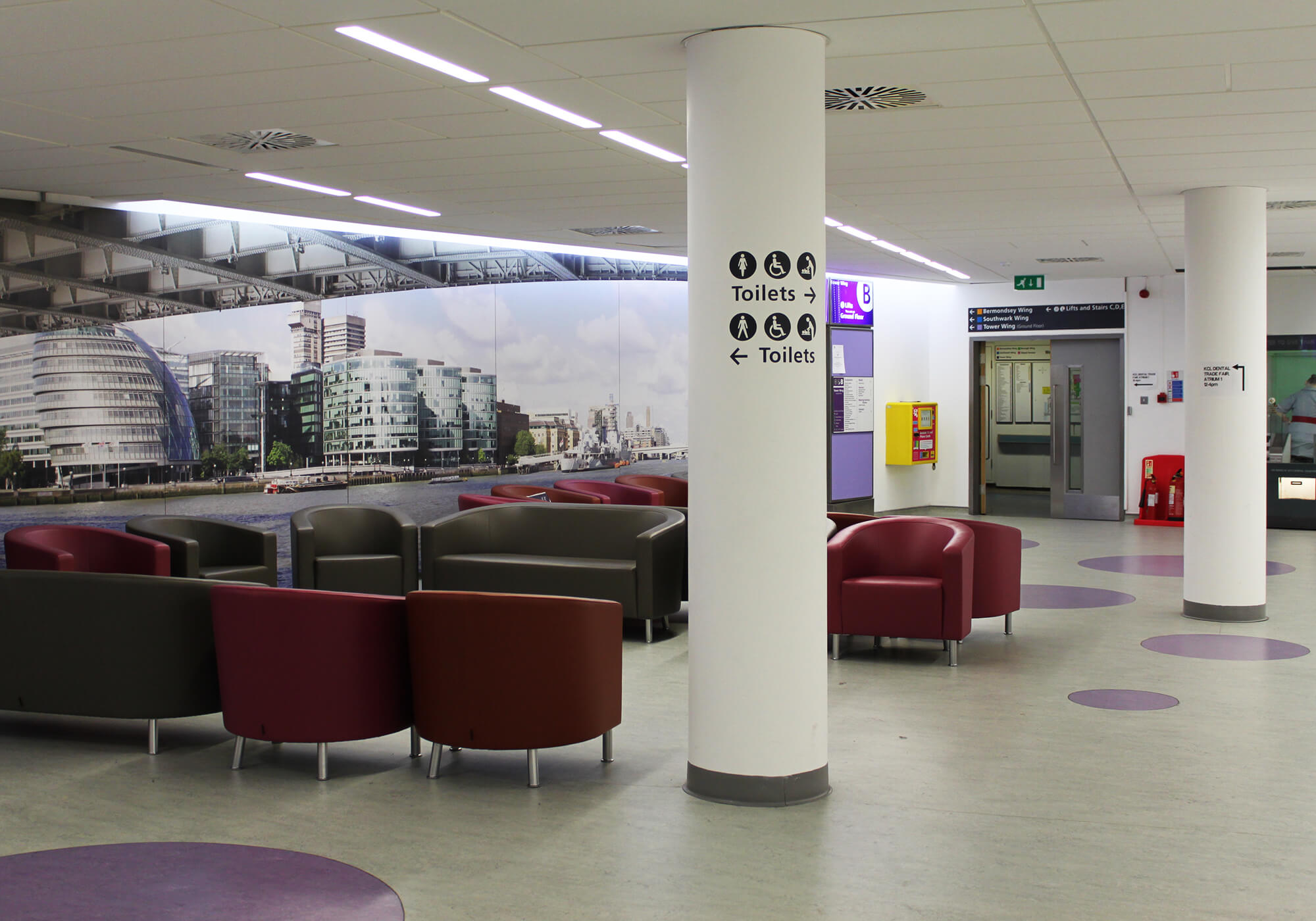 ---