Project Summary
A commercial client based in Berkshire commissioned the conversion of vacant office space for utilisation as on-site, hotel-style accommodation to accommodate their overseas company executives in luxury quarters at their head office in Berkshire. The key target of the scheme was to deliver hotel standard, overnight accommodation as an asset that also enabled them to save on hotel expenditure, as staff often have to stay for several days.
The scheme delivers a high-quality, dedicated entrance area for 24-hour access given international arrival times need to be facilitated and communal kitchen/lounge space for relaxation, together with six private bedrooms for staff to stay in. Key elements of the scheme included high standards of acoustic insulation and sound absorption, luxury finishes, and attention to architectural finishing details.
Fusion was appointed to act as the client's representative and to undertake design team procurement services. We also acted as project managers throughout the construction period, ensuring that the master programme and budget were protected.
Services Provided
Project Management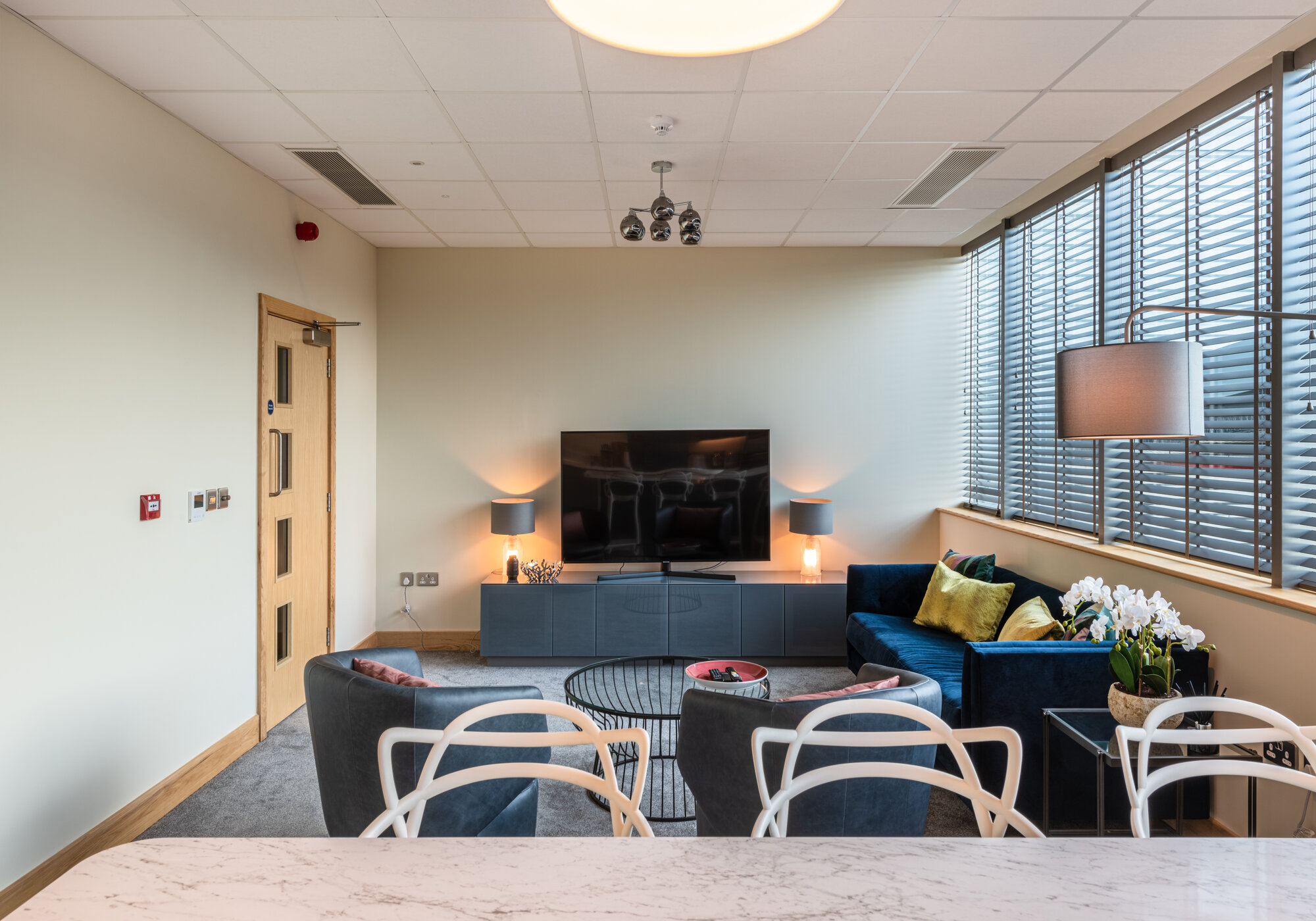 ---