Project Summary
The redevelopment of Richmond Upon Thames College to deliver a community campus with integrated education and regeneration benefits. This scheme is part of the REEC campus.
The Richmond Upon Thames College project is a wider collaboration with the London Borough of Richmond Upon Thames, the Haymarket Media Group, Harlequins Rugby Club, Richmond Upon Thames College Free School, Clarendon School and Waldegrave School. The entire campus project is entitled, the Richmond Education and Enterprise Campus (www.reec.gov.uk).
The scheme delivers a new Free School, SEN School, a Technology Hub, STEM Centre, a new College, 200 residential units, and infrastructure for Harlequins Rugby Club.
The first phase of the project is the new college teaching building which completed in February 2020. The building has a large central atrium, with teaching and admin accommodation wrapping around.
Services Provided
Project Management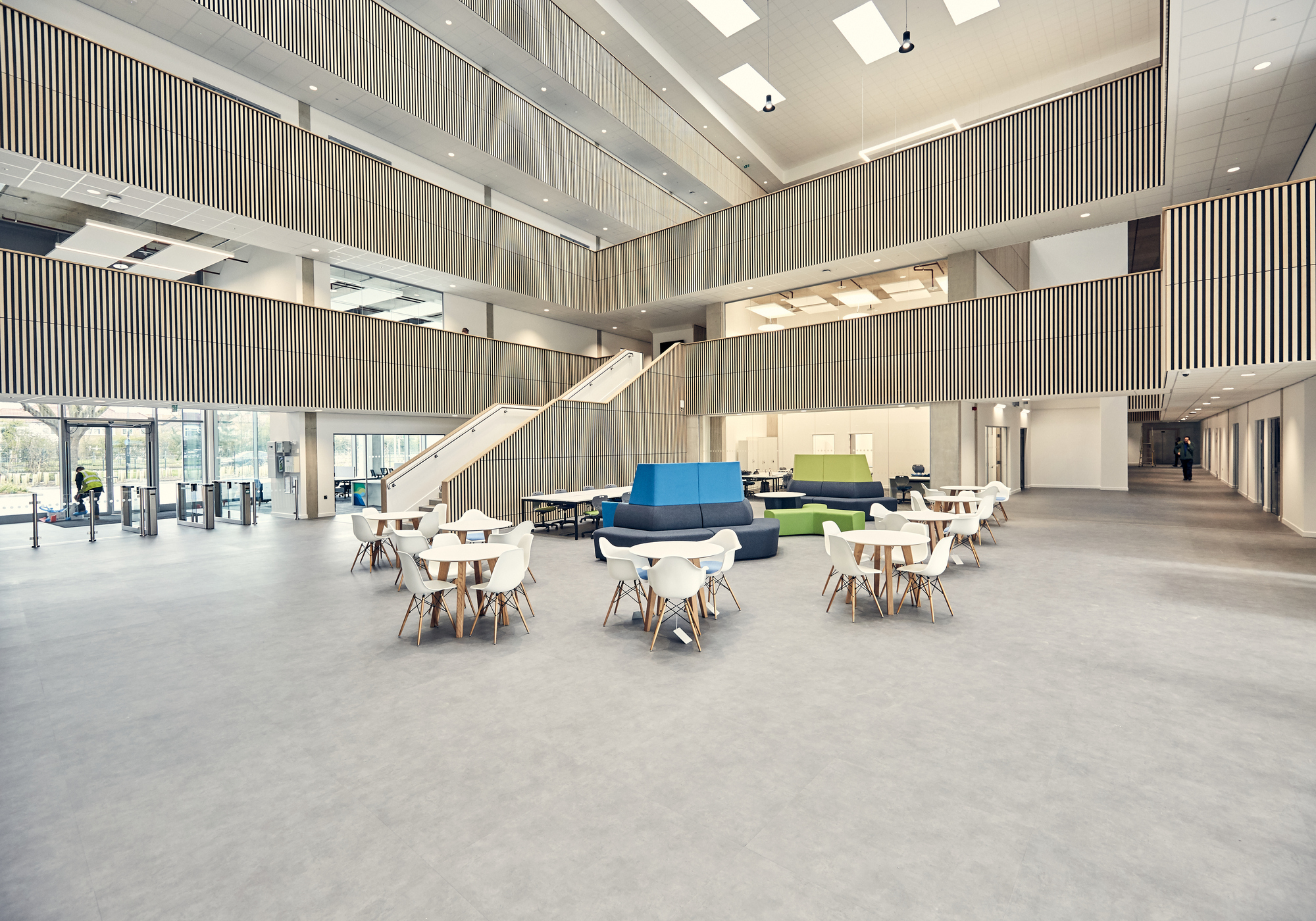 ---