Fusion was commissioned to assist the University with the redevelopment of the Courtyard at the Farnham Campus. The existing courtyard was dated, inaccessible, and difficult to use as it was set across multiple levels.
The redevelopment has created a flagship space for the campus to dramatically improve the student experience.  A large level open-plan space was formed, complete with recessed power sockets and performance lighting to make it perfect for University events. Alongside this, a new arrangement of steps and ramps was created to improve accessibility incorporating new planters to soften the space and a podium style seating area.
A smaller more intimate sensory garden was also created to provide students with a quiet environment to relax and reflect away from the main courtyard space.
Upgrades to the courtyard entrance and adjacent WC Block were also included in the contract.
The courtyard is at the heart of the campus so the work had to be carefully planned to ensure access routes around the campus remained open throughout the project. Staff offices also had to be relocated for the duration of the work due to potential issues with accessibility and noise. Fusion provided a logistics and decant management service to oversee the necessary office moves and liaise with campus stakeholders around changes to access routes and wayfinding.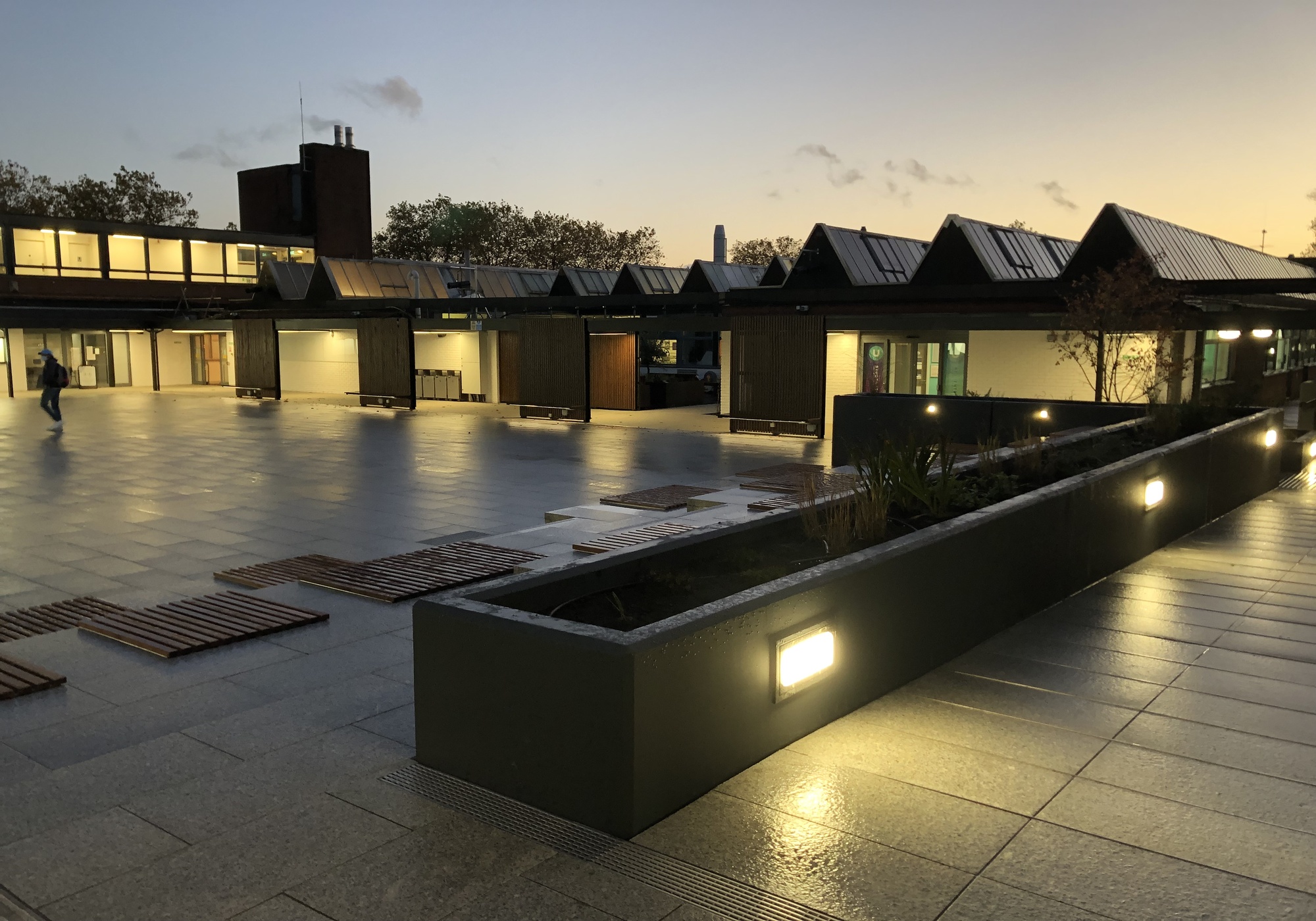 ---